Welcome to Villa 607 in lovely Treasure Cay
Villa 607 is your island home in Great Abaco, Bahamas. This place makes it possible for you to experience the Bahamas the only way it should be, untainted by development, free from crowds, and with the friendly people of the Bahamas.
---
About Villa 607
Find comfort in this completely renovated beach-style two-bedroom and two-bathroom villa. Mere steps from awe-inspiring beaches, Villa 607 has been adorned with beach-style flair and exquisitely finished with ceramic tile all throughout. Both, the master bedroom (1-bed) and the guest bedroom (2-beds) have their own bathrooms and closets; each bathroom has been finished with rustic-style counter tops, brand new lamps and fixtures. Although unlikely, for those times when you prefer to stay in, the kitchen has been fitted with granite-tile counter tops and new appliances including refrigerator and stove. For your additional comfort and convenience, also a new water heater and air conditioner have been updated.
About Treasure Cay
Treasure Cay is one of the Caribbean's best kept secrets. Boasting one of the Top Ten beaches in the world among many others as miles of uninterrupted white sand await for your footprints. You've never seen the Bahamas like this before, crystal clear water and world-class reefs, come to enjoy and to unwind.
Small Town Feel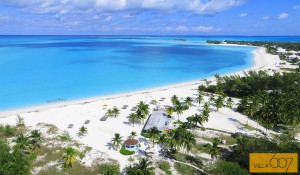 At Villa 607, convenience is understated. Most everything you may need is within a short walk distance. Across the street you can find, Florence's Bakery, great for breakfast, coffee and local newspaper. Nothing going on? Just chat it up, you'll surely make quick friends in this place. Also, a small convenience store (adjacent the Cash's Golf Cart rentals), town-style grocery store, laundry facilities (next to Florence's Bakery), and hardware store, Treasure Cay Marina and Tipsy Seagull. At Treasure Cay Marina, you may charter a boat for your personal use or to island-hop. We recommend Nippers or Grabbers in Great Guana Cay.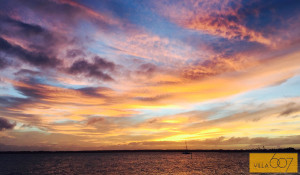 Life On the Slow Lane
Treasure Cay is all about slowing down and take it all in, with family, friends, or even by yourself. Villa 607 is your home in paradise, providing access to amenities and experiences such as golf, fishing, island-hopping, and island-style living. From Villa 607 you can find the Treasure Cay Golf Course, Treasure Cay Marina, and miles and miles of awe-inspiring beaches; Coco Beach, Sand Dollar Beach and Windward Beach. Or you may want to unwind with a the local drink "Ting-V". Ask for one either at Coco Beach Bar (on the beach side) or at Tipsy Seagull (on the marina side).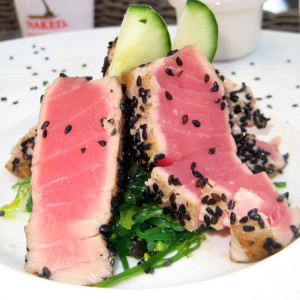 Where homes have names. Try the local food, mostly consisting of seafood such as grouper, snapper, conch or lobster. It's all fresh here, so indulge at your discretion. Although seafood is the norm, Treasure Cay also offers other options.
Treasure Cay is a preferred destination during long weekends or during holidays. If this sound like your kind of place, we recommend that you book your reservation well ahead of time as allotments for the year are filled quickly: Book Villa 607.